So much music, so little time…this year's list feels a bit incomplete- there are so many records still on "my list" that I haven't gotten to yet-but I'll let the year fade and draw the line, because I have to start tracking 2018…..But for now in no particular order, except for my "fave" mentioned below, here are what I think are the best releases of the year (2017)….along with some drink suggestions for you.....just because!
To make it even easier,
feel free to check out the Spotify playlist that features selections from each pick-
My fave for the year:
Hurray for the Riff Raff- "The Navigator"
-This is the record I kept coming back to to again and again this year. Spanning a host of musical genres, some great recording, and and a wealth of songwriting and story telling make for my favorite album of the year. Alynda Segarra's songwriting captures a new kind of Americana- traditional sounds with a Latino infused beat that weaves a story that is more relevant now than ever before. The album has a sense of struggle, fight and hope to it- and it is a welcomed experience to track through a true "album"- a themed collection of songs with a story.
Put this one on, open a good rioja and take it in like a good book or movie.
Ibibio Sound Machine-"Uyai"-
My biggest live regret of the year was not catching these guys in NYC this past summer. This album erupts with a sense of energy and emotion that is impossible to ignore. The groove, the sonic composition, and the performance is impeccable- harkening back to blend of Fela meets Talking Heads. Cue a flashback to "Remain In Light"- If you only buy one "world music" record this year, this is the one. Killer cuts- "Give Me a Reason" and "The Pot is On Fire"…but the whole record sways. Go for it.
Could possibly pair this with a serious rum, or if the temperature on the dance floor is right, an ice cold beer.
Jason Isbell and the 400 Unit -
"The Nashville Sound"- This guy writes great stuff. This record is on everyone's top 10 lists. I usually try not to pay attention to the popular flow, but you can't deny great. "If We Were Vampires" is an achingly beautiful song.
My favorite song of the year.
Rye…straight up with this one.
Old 97s "Graveyard Whistling"-
This album grew on me with every listen. And it did take a few listens to truly get it. At first glance, the album seemed to lack a certain amount of dynamics or diversity, but after a few spins, and starting to really listen to the lyrics, this album is gem. "Jesus Loves You" is the best ode to a bible thumping babe since Billy Joel had Virginia Callahan down on her knees. Rhett Miller's allegiance to whisky, girls and guitars is unparalleled-But the balance of recklessness and human fallibility is given equal weight across the album.
Suggested pairing: This record and your favorite bourbon. Heaven.
Garland Jeffreys-"14 Steps to Harlem"-
I think I've been listening to this guy since I was 13 years old. So much a part of the New York FM radio scene in the early 70s, Jeffreys has persisted over the decades cranking out stellar music without fail, and unfortunately, often outside of the popular public eye. This album, the third of a resurgence of releases over the past few years, shows us a guy who hasn't slowed down as a writer or a certified burn-you-down soul singer. His voice is as warm and crisp as ever, and how he keeps that falsetto cranking is a mystery- but it is there in all it's Frankie Lymon greatness. The originals are "Jeffreys the Storyteller" at his finest- the timbre, tempo and delivery of the title track alone captures the energy of the day to day family struggle and the warmth and importance of family strength that thematically and consistently appears in his music. Of note, the album also contains two covers, also high points in the collection. "Waiting For My Man" is a rocking tribute to his fallen buddy Lou Reed, and the amazing, tender and fragile rendering of the Beatles "Help" evokes a sense of longing and loss of another good friend. All good stuff here, and let's see what this guy puts out next.
Barolo with some homemade pasta for this musical meal with one of my rock and roll heroes.
Dan Auerbach "Waiting On A Song"
- the perfect mix of an old box of 45s and an overwhelming dose of Nick Lowe sensibility. Pure pop for a new century with a completely retro nod to that 70s decade. Could have been a song collection for the next Traveling Willburry's album. The album cover alone evokes a bargain-bin find at Woolworths for 99 cents. Drop the needle on this one, and enjoy this flirtatious romp that sounds great on a killer sound system, but would sound equally great on an AM radio in '68 Rambler. Not sure how he does this….but Auerbach is one busy guy. Glad he takes a break every once in a while from producing, the Black Keys, and The Arcs to drop a solo album.
Not a mixed drink guy, but I could see this pairing well with a G&T, or even better, a bottle of Vino Verde.
Emily Duff-"Maybe In The Morning"
- Duff is a tough, gum chewing cowgirl from Long Island who now calls NYC home. Met her through the monthly songwriter showcase I host, and she showed up and ripped the place apart. Recorded down at Muscle Shoals, this record is steeped in country licks, soulful backbeat and a storytelling sensibility that simply cannot be beat. As edgy and tough as she can be, you can't help miss the warm soulful vulnerability of tune like "Don't Do Me Dirty" or the cinematic weave of "Alabama", which has this subtle, amazing coming of age sensibility to it. Buy this record, and if you don't like it, send it to me and I'll give you your money back. Then I'll give it to someone with taste.
Six-pack of Pabst, nice and cold, never will taste better.
The War on Drugs-"A Deeper Understanding"
"Lush" is a word often associated with this recording-and it is indeed that. In some ways, and I might be going out on a dangerous limb here, I hear a tad of "Roxy" in this release. Just a tad. Not sure what has captured my ear on this one- I know it is on most top-10 charts, and rightfully so, but there is something just so listenable about this record that keeps me playing it over and over. Great lyrics, great composition and the fact they had the balls to release an 11 minute song on Record Store day all warrants recognition and praise. It is a beautiful sound, textured and rich, but amazingly catchy.
Definitely a red….Sonoma or Napa. Something stoic. A cabernet.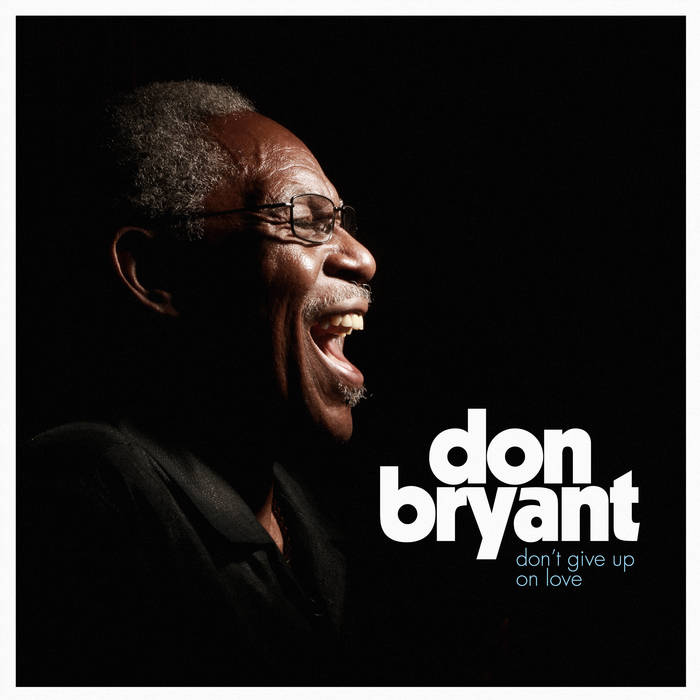 Don Bryant -"Don't Give up on Love"-
On par with Willam Bell's grammy-winning masterpiece from last year. This guy effortlessly melts the microphone. You think you know soul singing? Ann Peebles' other half, this guy writes and sings a record that oozes Memphis at its finest. Killer cover of the classic "A Nickel and a Nail", plenty of Bryant penned tunes, and a few other nods from the vault, this album sounds like it could've been recorded 30 years ago. Great horns, great rhythm section, and vocals that have been too long between records. When someone says, "they don't make music like that anymore....." give them this record. My other live show regret from this year, not catching Mr. Bryant with Bonnie Raitt this year. Hopefully he'll be back, but in the meantime, we got this collection to
savor…..
with a fine brandy or cognac and a cigarette or two…..or if that's too harsh, pop a cork on some champagne- that will work well, sipped slowly.
Spoon-"Hot Thoughts"
- Haven't been disappointed by these guys in years. Consistently writing great tunes and managing to capture the energy of band that loves playing together. There's elements of albums past- hints of "Transference" & "They Want My Soul"-but not in a repetitive way. This has been one of my favorite rock bands in the past 10 years or so, and they keep rolling. "Do I Have to Talk You Into It" is one to crank up to "tear up the lease" volume level, along with the title track.
Tequila….On the rocks, squeeze of lime. Tall glass. With a refill.
All these, plus the
Dirt Nappers "Bass, Drums, Guitars & Organs"
makes for a pretty good year. Get drunk on some new music this year. Cheers!
http://www.frankmigliorelli.com